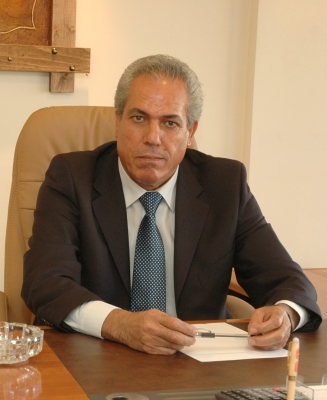 Al Ja'bary Co. For marble and stone L.T.D was established by Mr. Muhammed Al Ja'bary in 1991. We introduce ourselves as the leading manufacturers of natural marble and stone.
Our company sells marble blocks and slabs from our quarries in Palestine .we have three quarries in Palestine. The best stone blocks are brought from these quarries. We can obtain Palestinian marble to your specifications and deliver them to the port in any form you desire. Blocks, slabs, and in any size or shape.
For manufacturing the stone blocks, we have a 3000 m2 closed factory, more than fifteen technical machines, and about forty employees.
Our company deals mainly with raw stone, blocks and slabs. But we can also offer artificial stone works, if required, such as mosaic kitchen tops antique pillars.